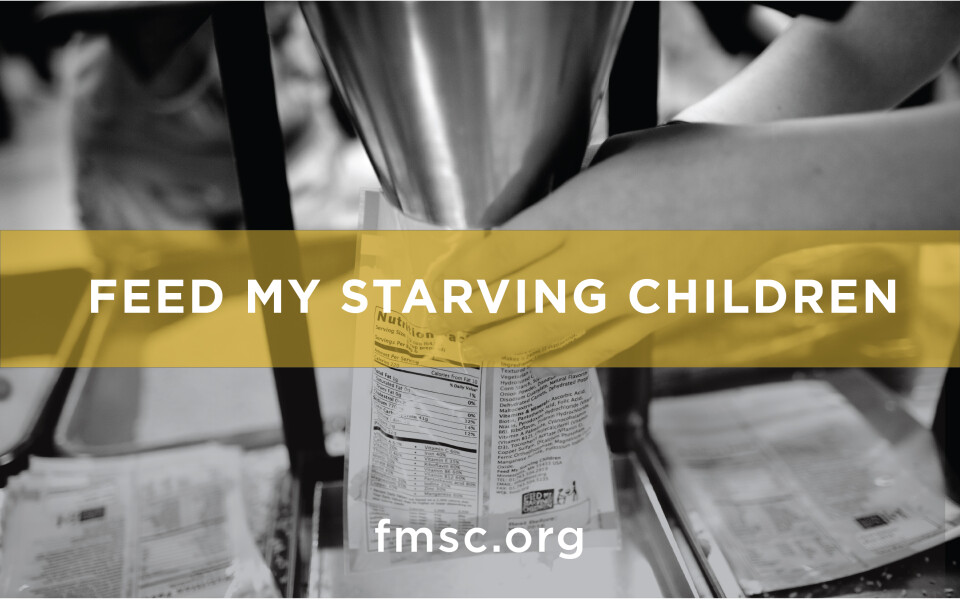 Saturday, February 24, 2018, 7:00 PM - 9:00 PM
Plan to join us for a night of friendship and food packing on Sat, February 24th as City Church serves at Feed My Starving Children in Chanhassen. Participation is open to adults, youth and children in 2nd grade and older. If you have never participated in FMSC before you won't want to miss it. You will quickly learn to shout "Winner Winner Chicken Dinner" as two hours zoom past. Bring your friends and family,
Interested? Register HERE.
**Velocity Students will be meeting at the church building at 3 pm for fun activities, dinner and then will join the rest of the church at FMSC. Please be sure to RSVP your student for transportation!