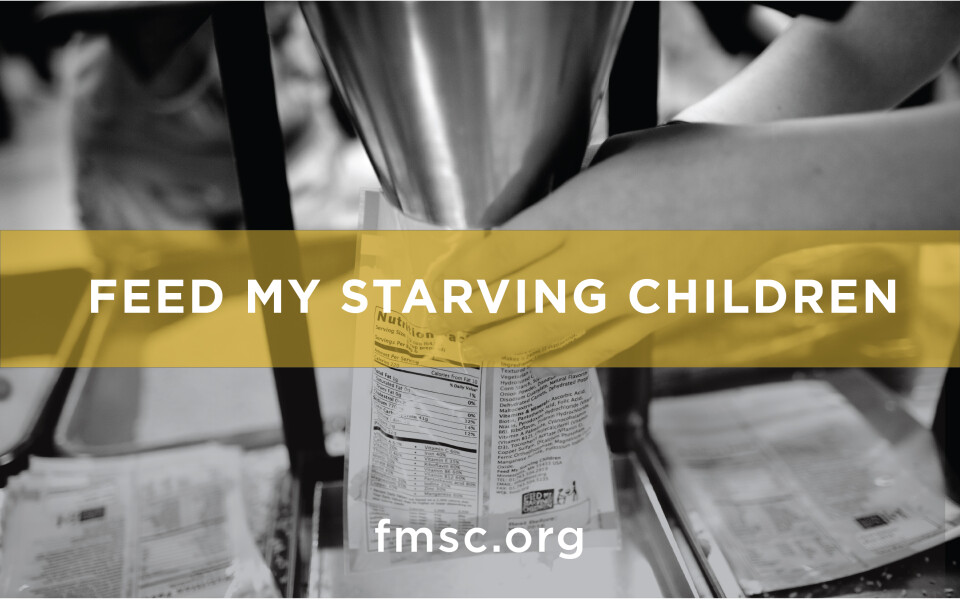 Saturday, February 23, 2019, 9:00 AM - 11:00 AM
Turn hunger into HOPE
With God's help and your support, FMSC strives to eliminate starvation in children throughout the world.
Plan to join us in the MORNING for friendship and food packing as City Church serves at Feed My Starving Children in Chanhassen. Participation is open to adults, youth and children in 2nd grade and older. (Kindergarten & 1st graders are allowed if working with their parent for the entire shift) If you have never participated in FMSC before you won't want to miss it. You will quickly learn to shout "Winner Winner Chicken Dinner" as two hours zoom past. Bring your friends and family.
Feed My Starving Children - 3 Opportunities in February!
Saturday 2/23 9:00-11:00am (a great time for families)