All 6th-12th grade students and friends are welcome at Sunday Night Velocity! We meet nearly every Sunday night from 6:00-7:30pm, in The Great Room at City Church, for large group games, a short topical message, and small group discussion.

Join us Sunday mornings for Bible study and prayer.
When we meet:
Sunday Mornings - 10:50am (September - May)
Sunday Evenings - 6:00-7:30pm (starting Sept 9)

Retreats and Special Events throughout the year, See the Velocity Calendar for dates and times.

---

Upcoming Student Events: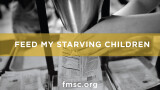 Saturday, February 09, 2019, 2:00 PM - 4:00 PM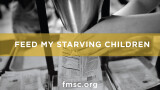 Friday, February 15, 2019, 6:00 PM - 7:30 PM
---
Featured Student Studies:

High School: The Journey
Sunday Nights 6:00-7:30pm
Sept 16, 30; Oct 14, 28; Nov 11; Dec 2, 9, 16
Come join us for a time of large group games followed by a study on discovering the life-changing power of Jesus Christ, community, and deep genuine friendships.

6th-12th Grade: For the Life of the World
Sunday Mornings 10:50-11:50am
Sept 9 - Oct 21

This seven-week video series centers around God's plan for God's followers to be in the world, but not of it. Christians so often think of this concept as a means to separate ourselves from those who are not Christian. The ancient Israelites were not much different in their thinking. However, the book of Jeremiah shows God's emphasis for the Israelites to live IN the world as gift to Babylon: a nation that did not know God. We are to still live out this plan today.
You can download the student ministries event liability waiver here:

Full Version:
(for overnight events and regular attenders of City Church)
http://67727e695b5732b105ba-74bfef38fbe466a27e3324061b10a6dc.r88.cf2.rackcdn.com/uploaded/v/0e7728832_1535403519_velocityreleaseforms.pdf
Simple Version:
(for guests of City Church - do not use for overnight events)
http://67727e695b5732b105ba-74bfef38fbe466a27e3324061b10a6dc.r88.cf2.rackcdn.com/uploaded/v/0e7777715_1536343945_velocityreleaseformssimple.pdf

SaveSave
SaveSave
SaveSaveSaveSave
SaveSave
SaveSave
SaveSave
SaveSave
SaveSave
SaveSave
SaveSave
SaveSave
SaveSave
SaveSave
SaveSave
SaveSave
SaveSave
SaveSave
SaveSave
SaveSave
SaveSave
SaveSave
SaveSave
SaveSave
SaveSave
SaveSave
SaveSave