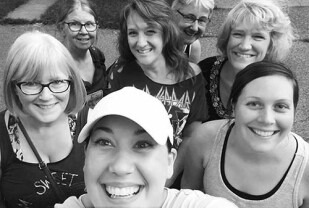 Growth Groups create deeper connections with those in our church community. They enable us to grow in our relationship with God and others through prayer, Bible study, fellowship, and service. We have groups for adults of all ages and stages of life.
Growth Groups consist of 8–16 people who meet weekly or twice/month. In addition to the study, many groups share a meal and offer child care as well. Groups are offered on a semester basis (Sept-Dec; Jan – May) with the opportunity to renew or change groups each semester. In many cases, the group discussion correlates with each Sunday morning message, although we have groups this session focusing on leadership, parenting, prayer and specific books of the Bible.
Please click here to use the group finder tool to find the best group for you. Contact the group leader through the right-hand arrow for more information and to sign up.
SaveSave
SaveSave