The purpose of CityKids is for each child
To love God
To know God more fully and respond to Him in worship; and
To love others
Using prayers, spoken words, and actions to bless and encourage others. for the glory of our Lord, Jesus Christ.
---
The Values of CityKids
At the root of CityKids are the following Biblical values:
Knowing God, being sown with the seed of God's Word. (Luke 8:15, 2 Corinthians 9:6)
Growth is the result of spending time in God's Word, prayer and fellowship. (Psalm 1:3, John 15:16)
Growth comes only from God (1 Corinthians 3:5-7, John 15:5)
Fruit of the Spirit is the evidence of growth. (John 15:16, Galatians 5:22-23)
All disciples are commanded to "preach the good news" of Jesus and to make more disciples for him. (Matthew 28:19-20, Mark 16:15)
---
Announcements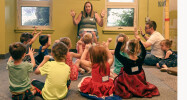 Schedule
During the summer months we will have programming downstairs for children age 0-kindergarten. Our programming for elementary aged students will be taking a break for the summer, and will resume in September! Please note that on Sunday, JUNE 4 we will not have programming, because worship will be taking place at the Lake Harriet Bandshell.
Register for VBS Here! - Kids | Volunteers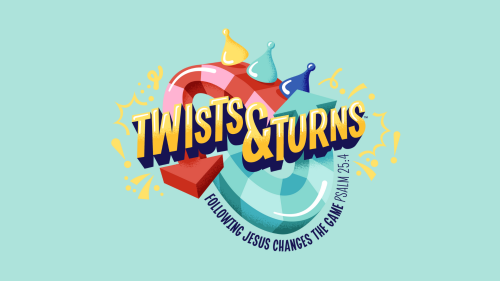 July 24-27
9am-11:30am | age 4-entering 5th grade
Twists & Turns: Following Jesus Changes the Game!
Spin the spinner, beat the clock, skip ahead, level up, and play to win! You'll need to bring your A-game for this VBS. Twists & Turns is a fantastical celebration of games of all kinds. From classic tabletop games to video games and more, kids will play their way through VBS while learning that Jesus guides them through all the twists and turns of their lives. They'll find that even when they mess up it's never "game over."
Take a closer look:
Day 1: Jesus is Holy
Peter follows Jesus after watching him work an amazing miracle! (Matthew 4:18-20, Luke 5:1-11)
Main Point: Jesus is holy, and that changes everything!
Day 2: Jesus is Trustworthy
During a stormy boat trip, Peter walks on water with Jesus and learns a lesson about faith! (Matthew 14:22-33)
Main Point: Jesus is trustworthy even when I doubt!
Day 3: Jesus is Forgiving
Peter makes a big mistake and finds that Jesus is patient with us when we make mistakes! (Luke 22:31-34, 54-62; John 18:15-18; 21:1-19)
Main Point: Jesus is forgiving even when I sin!
Day 4: Jesus is Worth Following
Peter and John speak boldly about Jesus' death and resurrection, and not everyone likes it... (Acts 3:1-4:24)
Main Point: Jesus is worth following even when it gets tough!
VBS Family Night: Thursday, July 27th
Jesus is for Everyone!
Peter learns that Jesus came to save all people - even people that Peter is not so sure about. (Acts 10)
Main Point: Jesus is for everyone - including me!