The purpose of CityKids is for each child
To love God
To know God more fully and respond to Him in worship; and
To love others
Using prayers, spoken words, and actions to bless and encourage others. for the glory of our Lord, Jesus Christ.
---
The Values of CityKids
At the root of CityKids are the following Biblical values:
Knowing God, being sown with the seed of God's Word. (Luke 8:15, 2 Corinthians 9:6)
Growth is the result of spending time in God's Word, prayer and fellowship. (Psalm 1:3, John 15:16)
Growth comes only from God (1 Corinthians 3:5-7, John 15:5)
Fruit of the Spirit is the evidence of growth. (John 15:16, Galatians 5:22-23)
All disciples are commanded to "preach the good news" of Jesus and to make more disciples for him. (Matthew 28:19-20, Mark 16:15)
---
Announcements
Christmas Family Fest
*We invite you to consider being a part of making Christmas family fest happen. We have several volunteer opportunities and would love to have your help. Click here to view the sign-up.
You're invited to Christmas Family Fest on December 16th from 10 am to 12 pm! Families with kids of all ages are invited to attend this event. We will have many fun activities including a petting zoo, Christmas cookies, a craft, a Christmas story, and more! This is a great opportunity to invite friends, neighbors, and family members! We hope to see you there!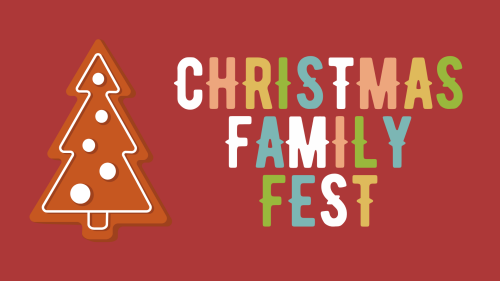 Fall Programs In Progress
Summer in CityKids is winding down! We will be wrapping up on September 10th, with Nursery and PreK activities available during the 9:30 service. Our Fall programming will be launching on September 17th! Starting that week, we will have programs for nursery and PreK for the entire 9:30 service in the basement. We will also be trying out a new Children's Church option for children in grades K-3 during the 9:30 service, in which kids will be dismissed during announcements to enjoy some kid-friendly Bible teaching, and will return to their families in the sanctuary near the end of the service. During the 10:45 hour, we will have programming for ages 0-5th grade while the Adult Sunday morning communities meet upstairs!
In all of our programs, we are striving to support children on their journey with Jesus by providing them with engaging Bible stories, age-appropriate activities, and caring attention from leaders who love the Lord.
Meet Maggie!
We are excited to introduce Maggie Hippen, our new programming assistant to Pastor Shelley! She will be focusing on developing our Children's Church program for Kindergarten-3rd graders during the 9:30 service. Please join us in welcoming Maggie!