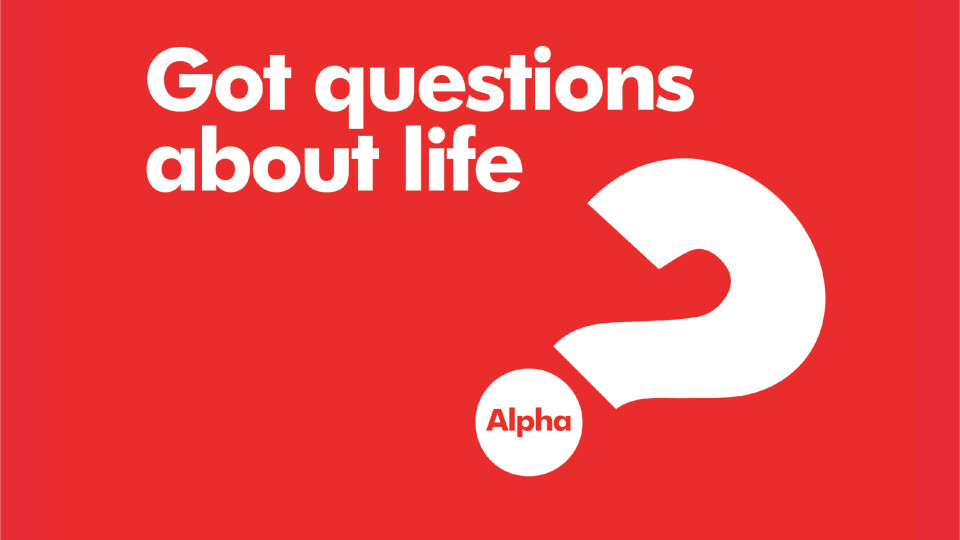 Every Wednesday, from 09/18/2019 to 09/12/2018, 6:00 PM - 8:00 PM
Everyone has questions.
Alpha is an opportunity to explore Life and the Christian faith in a friendly open and informal environment. No pressure. No follow up. No charge. Everyone is welcomed.

Each Session runs 6:00-8:00pm and includes:
6:00 Dinner
6:45 Interactive video/talk
7:15 Small Group Discussion
8:00 Dismissal
topics each week
Is there more to life than this?
Who is Jesus?
Why did Jesus have to die?
How can we have faith?
Why and how do I pray?
Why and how should I read the Bible?
How does God guide us?
Who is the Holy Spirit?
How can I resist evil?
What about the church?
How can I make the most of the rest of my life?