MOPS will launch evening and virtual groups October 14, 2021
We remain committed to our vision of creating a space where moms can support, learn, and grow together in their important role of motherhood. This year has been especially isolating for young parents. Our desire is to come alongside and support you in what continues to be a difficult season. MOPS will launch evening* and virtual groups October 14, 2021. Co-Directors this year are Lindsey Froemming and Pamela Eklof. Contact Pamela for questions.
Register here.
*Masks will be required for all moms this year to help protect our pregnant moms and any lap infants in attendance. Thank you for your understanding.
MOPS is a grassroots movement that believes moms are world influencers.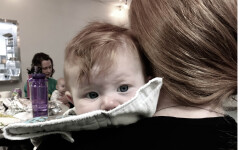 We also believe that incubating hearts and giving just-because-hugs can change the course of history. That's why we connect moms all over the world to a community of women, in their own neighborhoods, who meet together to laugh, cry and embrace the journey of motherhood. MOPS groups are rallying women to be more honest, to feel more equipped and to find our identity by journeying alongside one another. We are moms, and we believe that better moms make a better world.