FILTER BY: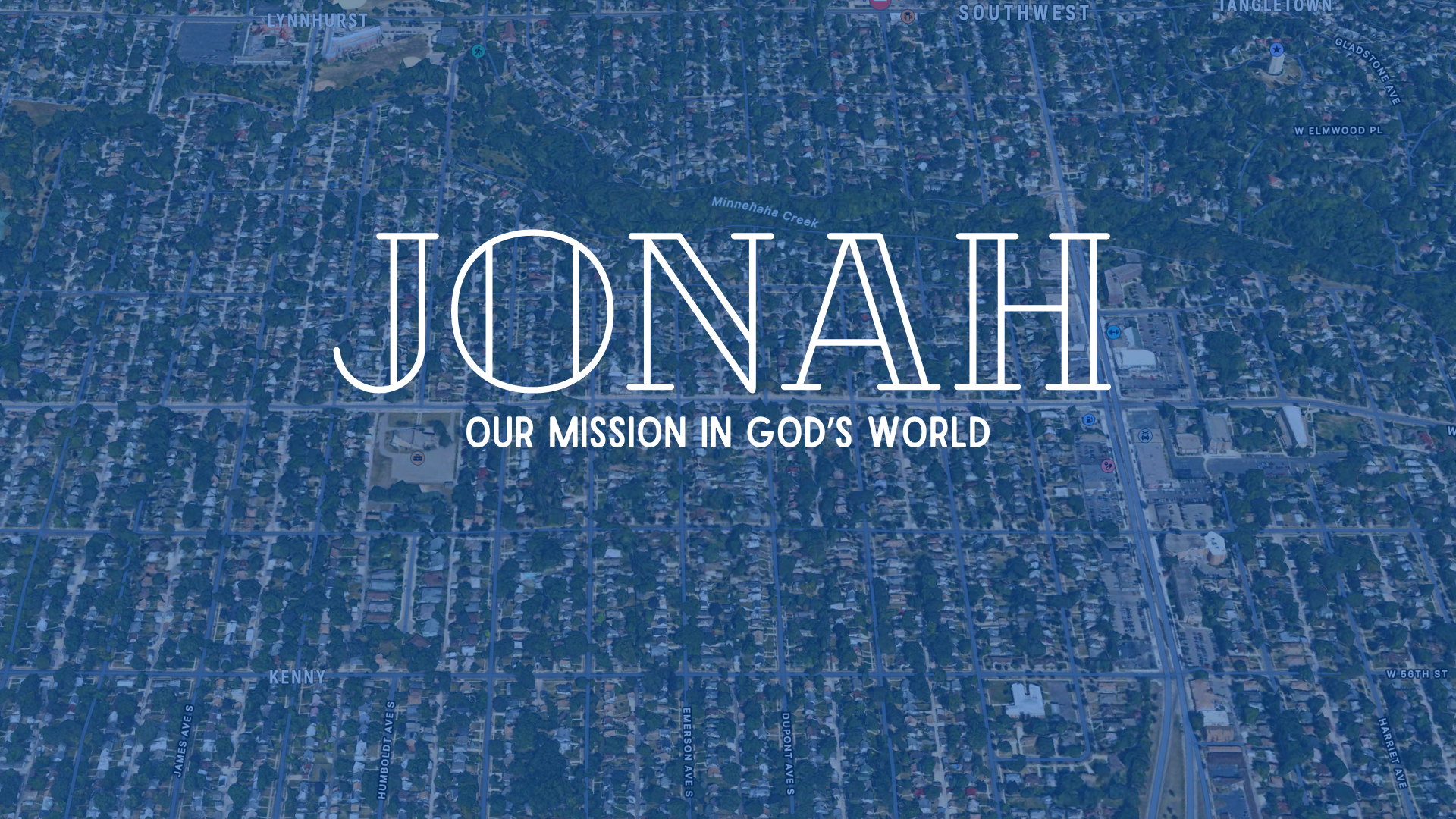 Jonah : Our Mission in God's World
The book of Jonah speaks powerfully to us about the largeness of the heart of God, so that our own hearts might be enlarged to care more deeply about people and make Him and His salvation known to others. No one can read about Jonah without being gripped by the fact that lost people matter to God. The story challenges us to respond in greater measure to the depth of human need that surrounds us.
If we could enlarge the graphic for the series (designed by Pastor Devin), we would see it's a map of our area. It represents a primary area that God calls us to serve.
The book of Jonah opens with God's call to the prophet: "Go to the great city…" (1:2). The book ends with the Lord asking Jonah, "Should I not be concerned about that great city?" (4:11).
In a similar way, the Lord is calling us to care more deeply for our immediate city. Let's be praying for an enlarged heart for our neighbors, coworkers, and student friends and that God would use us to serve them in the name of Christ!