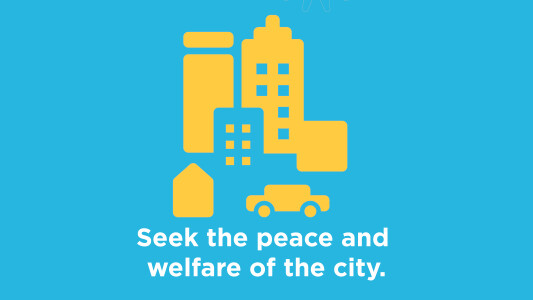 The Bible continually calls God's people to care for and invest in the community they call home. The physical destruction of our city last summer brought to light the vast economic and systemic disparities between Minneapolis residents and highlights the need for every Christ-follower to put our faith into action by sacrificially serving others in our city.
IMMEDIATE

Community Emergency Service
Delivery groceries to homebound elderly through Community Emergency Service's distribution at the 5th Avenue Towers. A 6-8 person home delivery team will be needed on a Wednesday evening from 6-7:15pm to unload the van and deliver to apartment doors. Contact: Den Nordstrum
Lake Street Food Distribution
Serve with others from City Church to distribute food at the former K-mart parking lot at Lake Street & Nicollet Ave South, with Source MN. Shifts at 8 am, 9:30 and 11:30 on a Saturday morning. Contact: Chris Thomas
INTERMEDIATE
Read Jemar Tisby's The Color of Compromise. (videos are available, free to you, through our church's Right Now Media subscription).
Make a financial donation to The One Fund, established to support Black-led churches and ministries in the Twin Cities.
LONG-TERM
Take stock of what and who you support with your economic resources. Are you able to pay a bit more than cheapest internet pricing to support a local business owner in their efforts to rebuild their livelihood? Could you choose a business in an economically disadvantaged part of the city for your purchase instead?
What are you tolerating, by your silence, that may be perpetuating racism or injustice in your relational circles? Speak up, with love and kindness (and firmness) whenever you may witness speech or actions that degrade the dignity of any other person.
Listen well to the experiences of those who have a different perspective. Ask questions. Be curious...and humble.
Seek ways to proactively make our community more accessible to those with a lesser amount of financial resources. This may be in business, education, housing, politics, arts or recreation.