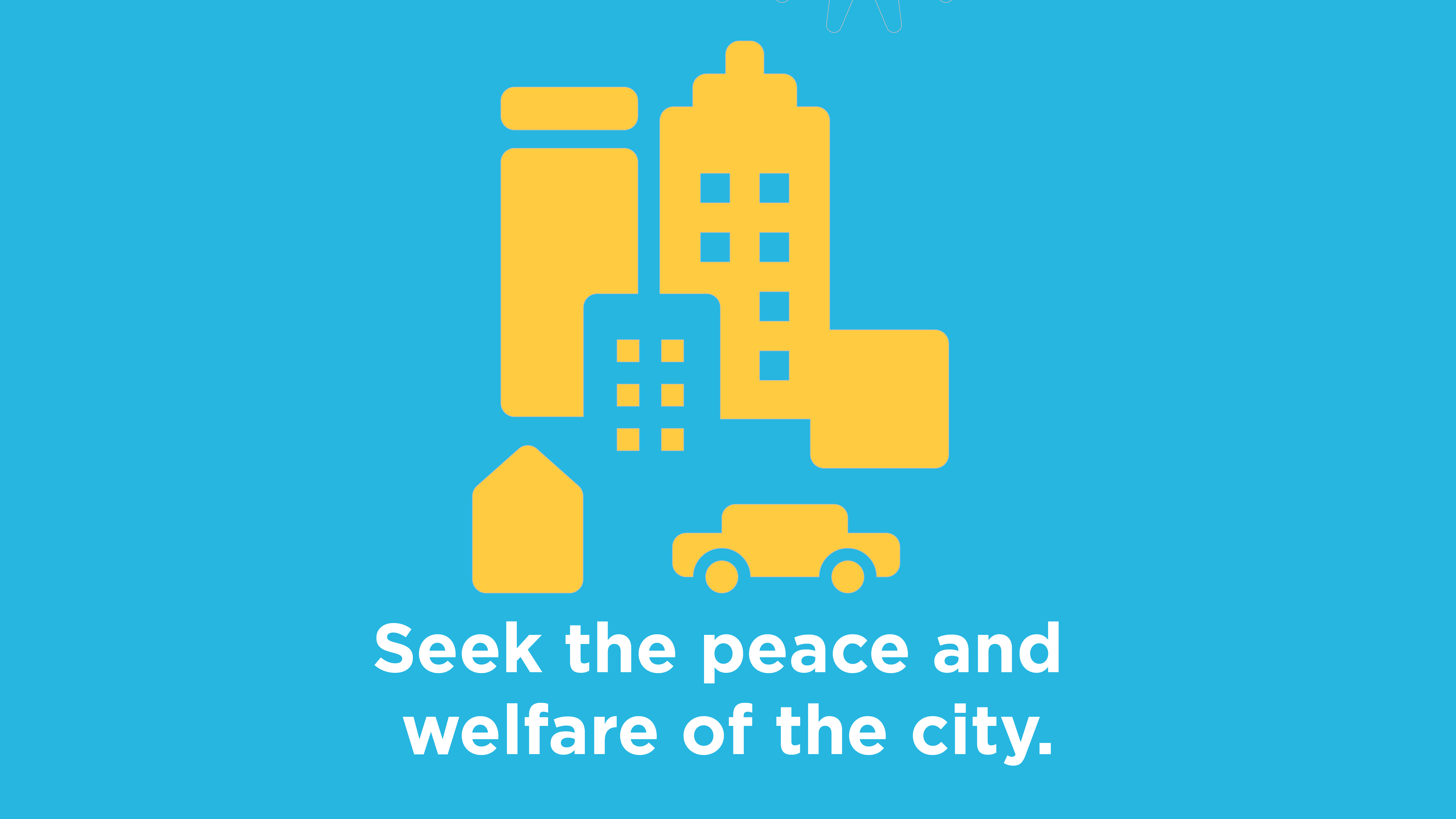 We lament the horrific death of George Floyd at the hands of a person whom our city entrusted with the job of protecting the peace and aiding citizens in need. The physical destruction of our city brings to light the vast economic and systemic disparities between Minneapolis residents and highlights the need for every Christ-follower to put our faith into action by sacrificially serving others in our city.
IMMEDIATE
In commemoration of the Rev. Dr. Martin Luther King, Jr. Day holiday, dedicate some time to work for the peace and flourishing of our community. Whether it be through prayer, generosity or relationship, no act is too small or insignificant to be worthwhile. And join in with other Black and white faith leaders from the Twin Cities in a virtual worship service, themed "A Journey to Hope" on Monday night at 7 pm (1/18).
Delivery groceries to homebound elderly through Community Emergency Service's distribution at the 5th Avenue Towers. Bag packers needed at CES from 10 am - noon on Tuesday 2/9. Home delivery team will be needed on Wednesday evening, 2/10 from 6-8pm. Sign up here.
INTERMEDIATE
Read Jemar Tisby's The Color of Compromise. (videos are available, free to you, through our church's Right Now Media subscription, for those that weren't able to participate in this first group) Senior Pastor John Sommerville is hosting a 12-week series of zoom conversations with 30 people from the church the ways that the American Christian church has compromised Biblical ideals of human dignity throughout our history of racial inequality. It is possible that we may run this group again later, if there is interest. if interested in a future group.
Make a financial donation to The Lake Street Council (geographic equivalent of the SW Business Association that City Church is a member of) to invest in the rebuilding of damaged businesses.
LONG-TERM
Take stock of what and who you support with your economic resources. Are you able to pay a bit more than cheapest internet pricing to support a local business owner in their efforts to rebuild their livelihood? Could you choose a business in an economically disadvantaged part of the city for your purchase instead?
What are you tolerating, by your silence, that may be perpetuating racism or injustice in your relational circles? Speak up, with love and kindness (and firmness) whenever you may witness speech or actions that degrade the dignity of any other person.
Listen well to the experiences of those who have a different perspective. Ask questions. Be curious...and humble.
Seek ways to proactively make our community more accessible to those with a lesser amount of financial resources. This may be in business, education, housing, politics, arts or recreation.